---
---
Angular Overview :
In This project we will create tutorial application/website in angular 7. Same code you can use in angular 2, 4, 5, 6 as well. We will use Web API and MS SQL server for database. We will use Admin and frontend both side features.
Admin Features Like :
Login, Logout, Create post, Manage post (like insert, edit, Delete posts) and static pages as well etc.
Frontend Features like:
Courses listing, Course detail page, contact us page (send mail), About Us, Recent posts etc.
Core Features
Project Setup
Integration with Bootstrap
Project Structure and Create Modules.
Routing and Navigation
Theme Integration
Use Web API.
Use MS SQL Server
Deployment on live server
Fronted Features
Course listing page
Course detail page
Static pages like: About Us, Contact us etc.
Contact form and data send email.
And many more..
Admin Features
LogIn
LogOut
CRUD : create post
CRUD : View posts list
CRUD : Edit post
CRUD: Delete post.
And Many more ..
Some Screen Shots of Project
Home Page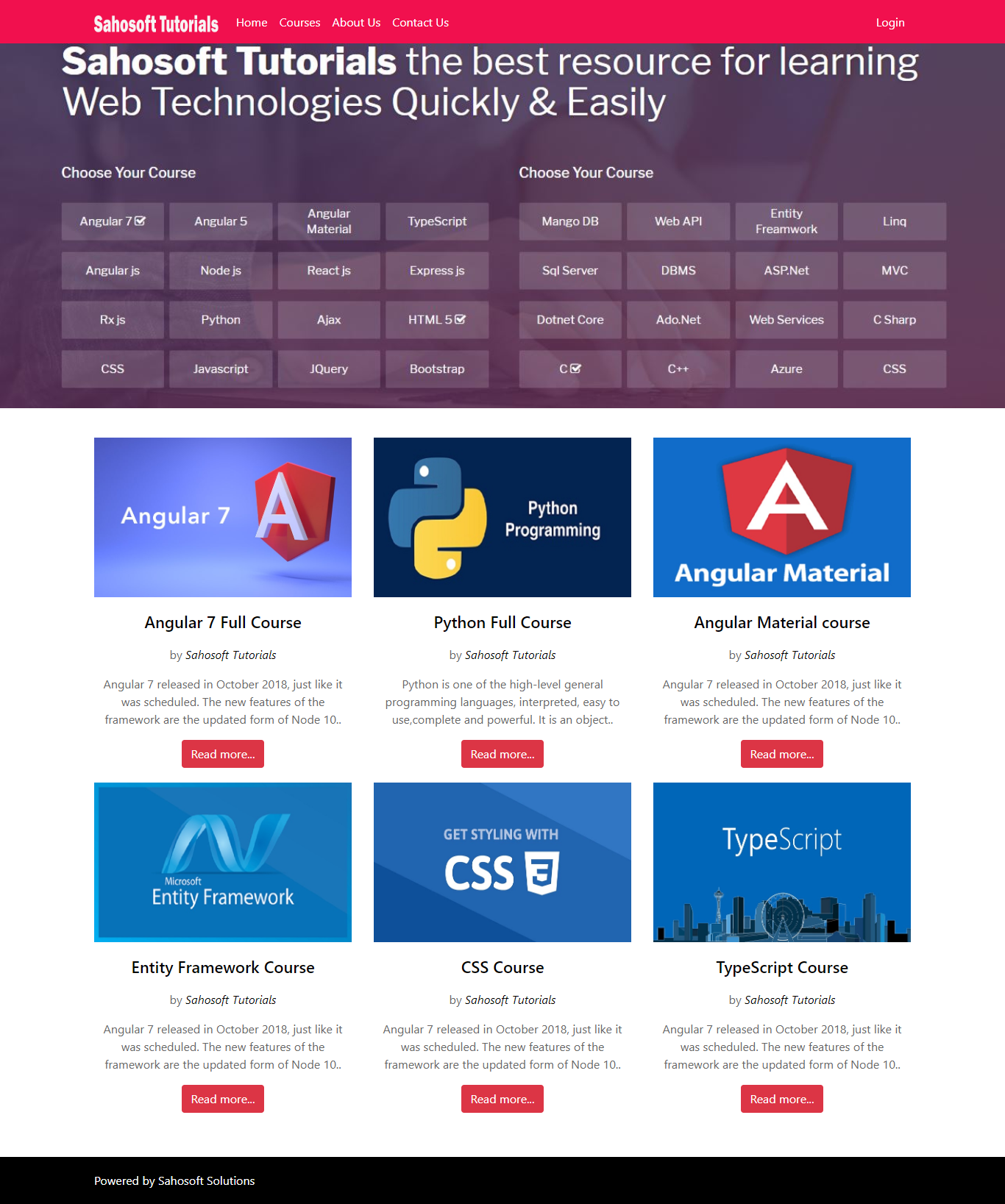 Course Detail page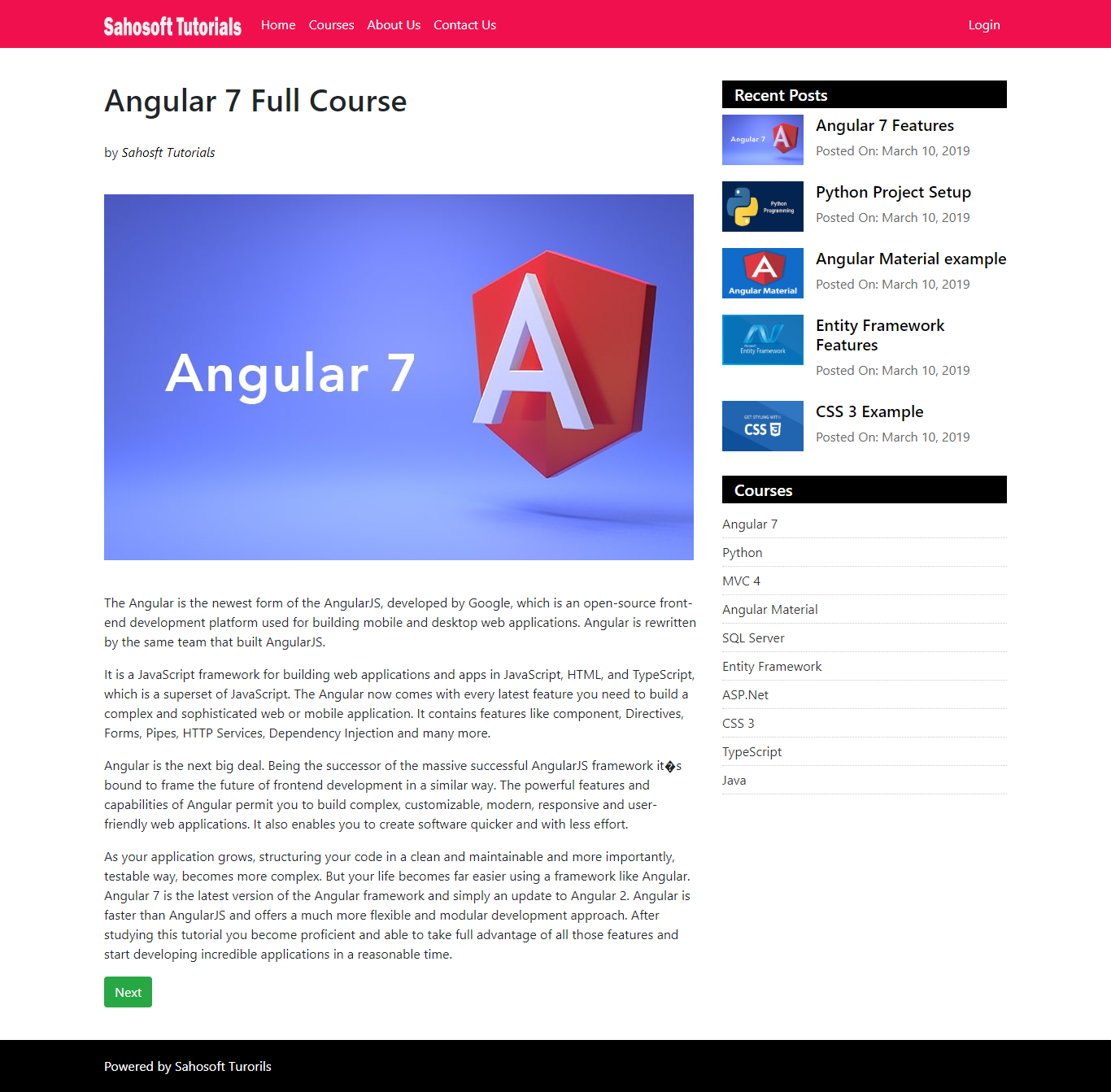 Login Page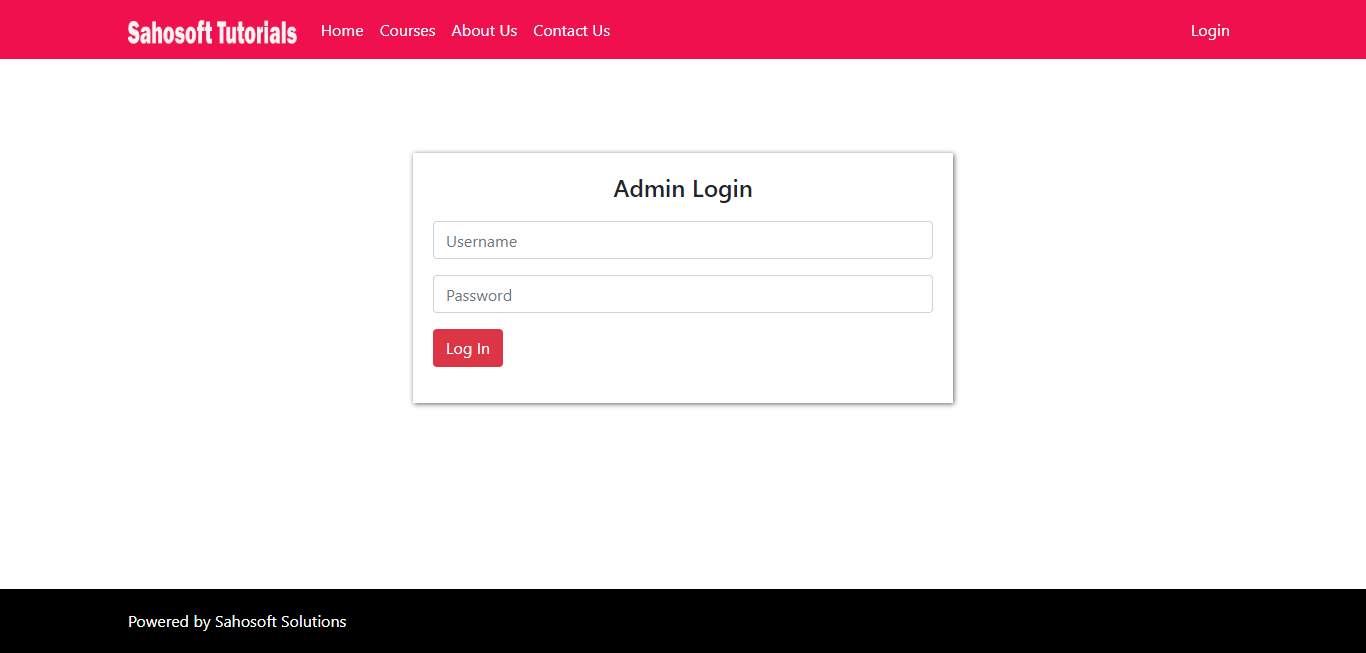 Edit Post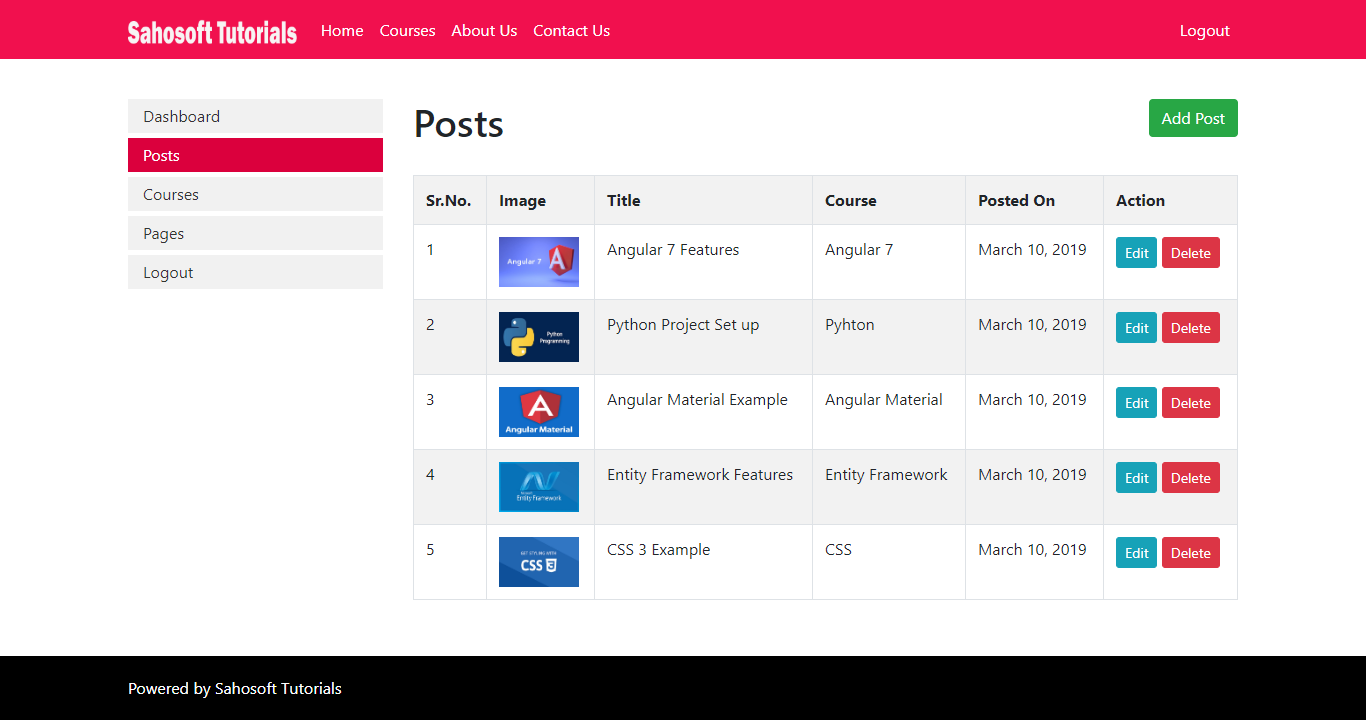 Add Post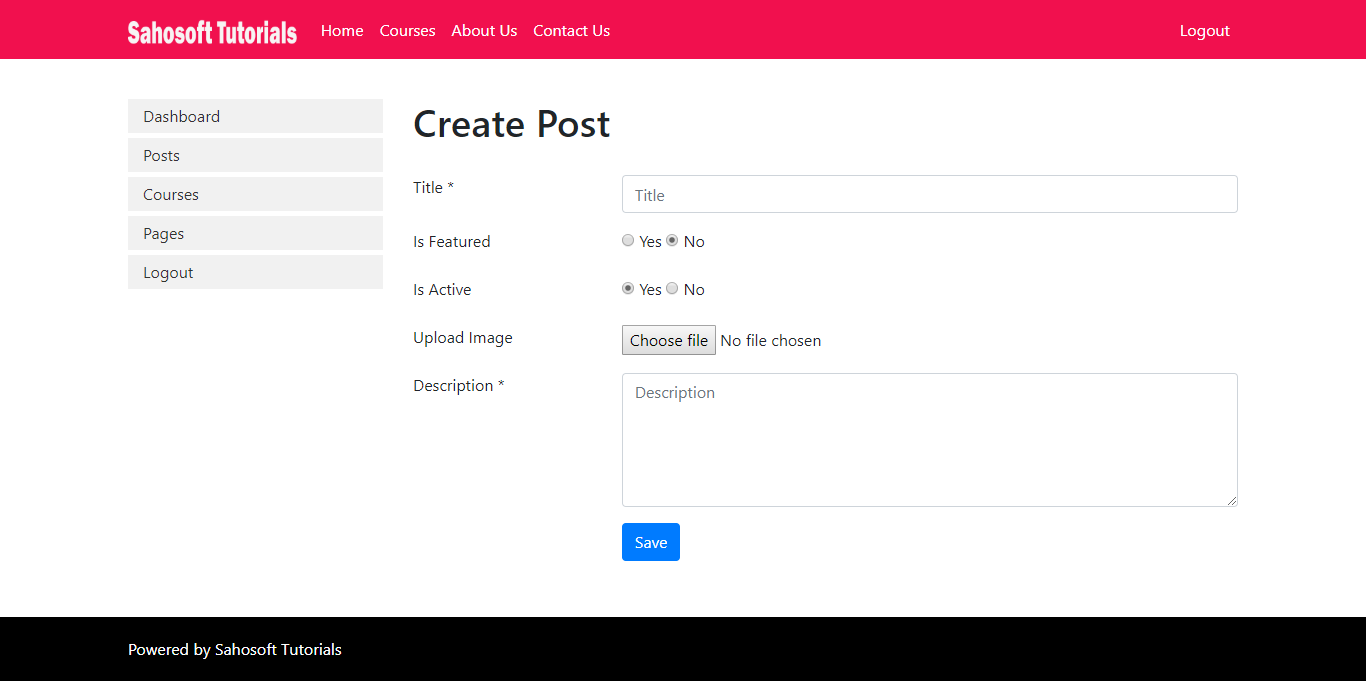 Contact Us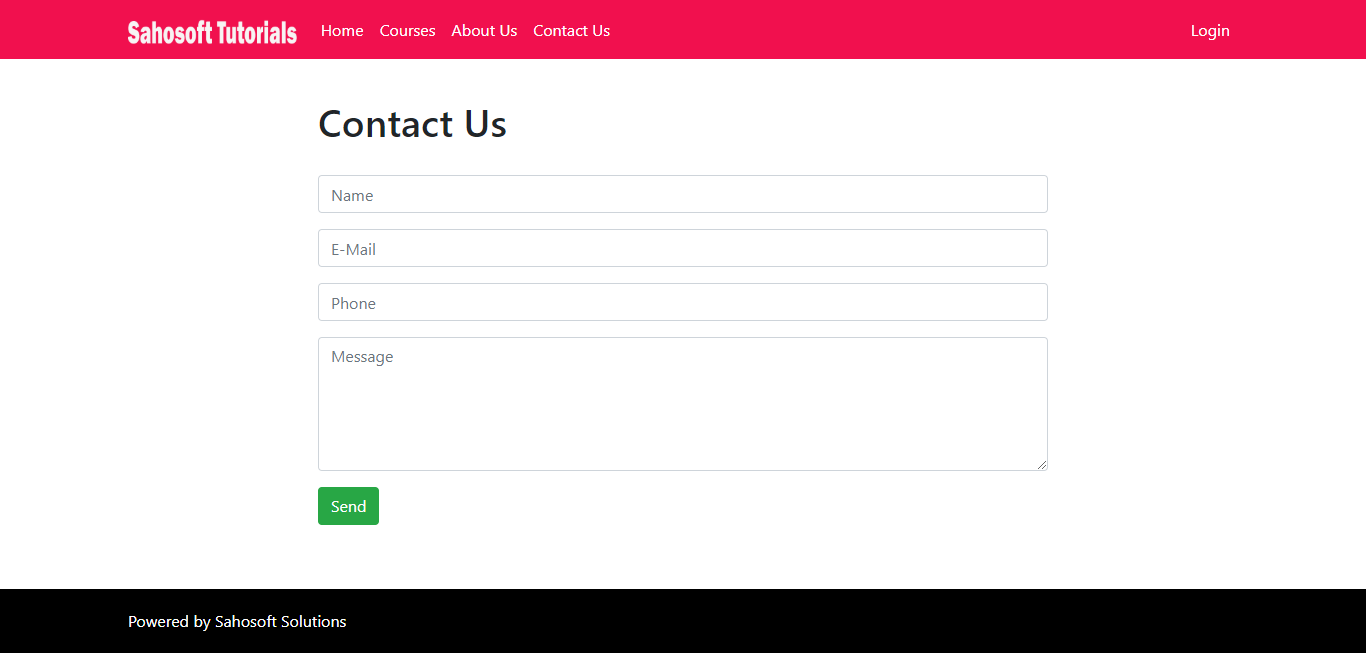 ---
---